It's what everyone is talking about.
The movie adaptation of Fifty Shades of Grey.
I read and reviewed all three books, back on the blog in 2012.
Fifty Shades of Grey, Fifty Shades Darker and Fifty Shades Freed.
And I made no apologies for loving them. For some reason, I found them utterly compelling and couldn't put them down.
So I was VERY interested in the movie.
How would they adapt it? What rating would it be? How explicit would it be? What would they cut? What would they keep? Who would play who?
It was a long wait for the movie. I do feel that it could have been released much sooner.
But.
I have to say I loved the movie. I've seen it twice now, and I feel it was really well done.
There were some parts that were a little cringe. Dialogue mostly, that for some reason didn't come across as serious as it should. But I forgave it.
I loved the chemistry between Dakota Johnson and Jamie Dornan as Ana and Christian.
I know some people were dubious about Jamie playing Christian but I really loved him. Thought he could play the serious CEO, as well as the sexy Dom and playful man being unlocked by Ana.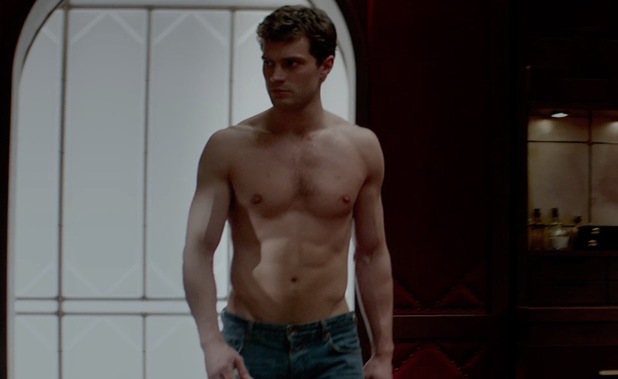 I thought that Dakota Johnson was the perfect Ana. She looked as I imagined Ana to look.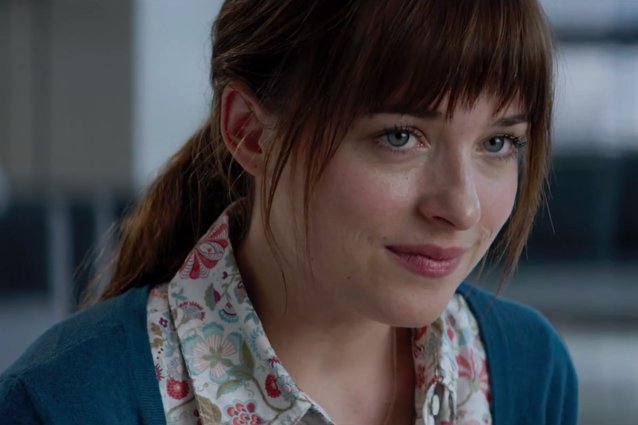 I thought the sex scenes were very well done.
Ok- they were damn hot. I said it.
I loved little nuances, like seeing Christian wait for Ana's answer- which you don't get in the books as they're in Ana's perspective.
Over all, I loved the movie. Am glad they made. Am dying for the sequel already because, just like it did in the books, that ending is evil!!!!!
If you're old enough, and are debating whether to watch it or not- I say go for it. I was not disappointed in the least.