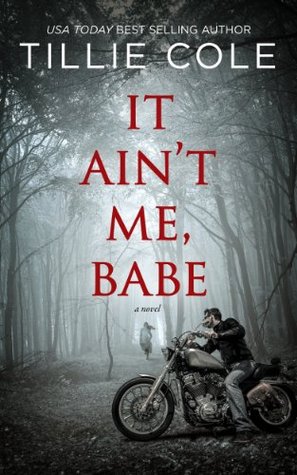 Format: Kindle Edition
Print Length: 466 pages
Page Numbers Source ISBN: 1499291019
Publisher: Tillie Cole LTD (26 April 2014)
ASIN: B00JZ5V744
Sinning never felt so good…
A fortuitous encounter.
A meeting that should never have happened.
Many years ago, two children from completely different worlds forged a connection, a fateful connection, an unbreakable bond that would change their lives forever…
Salome knows only one way to live—under Prophet David's rule. In the commune she calls home, Salome knows nothing of life beyond her strict faith, nor of life beyond the Fence—the fence that cages her, keeps her trapped in an endless cycle of misery. A life she believes she is destined to always lead, until a horrific event sets her free.
Fleeing the absolute safety of all she has ever known, Salome is thrust into the world outside, a frightening world full of uncertainty and sin; into the protective arms of a person she believed she would never see again.
River 'Styx' Nash knows one thing for certain in life—he was born and bred to wear a cut. Raised in a turbulent world of sex, Harleys, and drugs, Styx, unexpectedly has the heavy burden of the Hades Hangmen gavel thrust upon him, and all at the ripe old age of twenty-six—much to his rivals' delight.
Haunted by a crushing speech impediment, Styx quickly learns to deal with his haters. Powerful fists, an iron jaw and the skillful use of his treasured German blade has earned him a fearsome reputation as a man not to be messed with in the shadowy world of outlaw MC's. A reputation that successfully keeps most people far, far away.
Styx has one rule in life—never let anyone get too close. It's a plan that he has stuck to for years, that is, until a young woman is found injured on his lot… a woman who looks uncannily familiar, a woman who clearly does not belong in his world, yet a woman he feels reluctant to let go…
Dark Contemporary Romance/New Adult Novel.
Contains sexual situations, violence, sensitive and taboo subjects, offensive language and mature topics. Recommended for age 18 years and up*
Cover: I love the cover for this one. A dark, gothic cover. Really atmospheric and sexy at the same time.
I was reading reviews of Undeniable by Madeline Sheehan- as after reading it I was curious to see what others had made of it. And this series kept popping up as a recommendation.
And I'm so glad I picked this one up.
The Hades Hangmen is a notorious Motorcycle Club, whose leader, Styxx, is infamous but he's never forgotten, when he was a kid, he met a young girl with wolf eyes, separated by a fence- but they still made a connection. A girl he could speak to, despite his speech impediment.
He searched for her again. But never found her.
Until years later, she turns up, gravely injured - unconscious on the steps of the MC clubhouse.
I loved this book. I loved that it was dark, gritty but also quite romantic (which as we all know is necessary for me!)
The chemistry between Mae and Styxx was beautiful- I loved them from the very beginning.
Mae has risked her life to escape a cult, so has a lot to learn about being in the outside world. Watching her try to take it all in was fun to read.
I loved how protective Styxx was of Mae- it might be old school, or cliche but I really do love that in my romance reads.
I couldn't put this one down- reading it in just over a day.
Recommend for fans of dark, graphic but romantic and sexy reads.
5/5 stars.
Read from February 14 to 15, 2015