Waiting on
Wednesday
is all about sharing the books that I'm eagerly waiting to be released.
This week the book that I can't wait to be released is Catwoman: Soulstealer by Sarah J. Maas. I love Sarah J. Maas, she is one of my all time favourite authors so I'm really looking forward to seeing something different from her.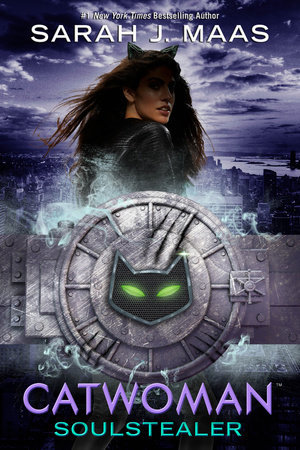 When the Bat's away, the Cat will play. It's time to see how many lives this cat really has. . . .

Two years after escaping Gotham City's slums, Selina Kyle returns as the mysterious and wealthy Holly Vanderhees. She quickly discovers that with Batman off on a vital mission, Batwing is left to hold back the tide of notorious criminals. Gotham City is ripe for the taking.

Meanwhile, Luke Fox wants to prove he has what it takes to help people in his role as Batwing. He targets a new thief on the prowl who seems cleverer than most. She has teamed up with Poison Ivy and Harley Quinn, and together they are wreaking havoc. This Catwoman may be Batwing's undoing.