Teaser Tuesdays is a weekly bookish meme, hosted by MizB of Should Be Reading. Anyone can play along! Just do the following:
-Grab your current read
- Open to a random page
Share two "teaser" sentences from somewhere on that page
- BE CAREFUL NOT TO INCLUDE SPOILERS! (make sure that what you share doesn't give too much away! You don't want to ruin the book for others!)
- Share the title & author, too, so that other TT participants can add the book to their TBR Lists if they like your teaser.
This week's teaser comes from page 71 of Winter by Marissa Meyer, the fourth and final book in The Lunar Chronicles.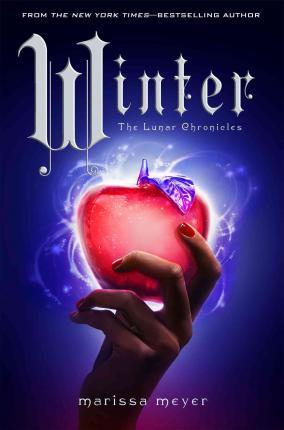 "She squeezed her eyes shut and fanned her fingers against the wall, as if she could feel his heartbeat through the stone.
Instead she felt something warm and sticky.
Gasping, she pulled away, finding her palm stained with blood.
Wxasperated, she used the bloody hand to push her hair back, although it instantly tumbled forward again. "Not now," she hissed to whatever demon thought this was an appropriate time to give her visions."