Teaser Tuesdays is a weekly bookish meme, hosted by MizB of Should Be Reading. Anyone can play along! Just do the following:
-Grab your current read
- Open to a random page
Share two "teaser" sentences from somewhere on that page
- BE CAREFUL NOT TO INCLUDE SPOILERS! (make sure that what you share doesn't give too much away! You don't want to ruin the book for others!)

- Share the title & author, too, so that other TT participants can add the book to their TBR Lists if they like your teaser.
This week's teaser comes from page 236 of The Dead House by Dawn Kurtagich.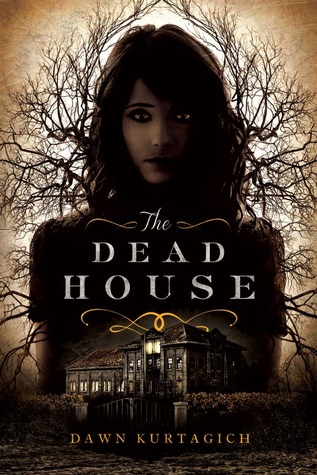 "Look, I don't know why the Shyan took Carly, if that's even what happened. I think maybe it's to do with creating a gap where she used to be. But a soul doesn't just pass on. It takes time. Assuming Carly's soul is beahaving like the soul of someone who died, then her spirit won't leave your body right away. It'll linger. Which means something is hiding her away in there. I'd say we've got roughly a month to get her back. Maybe morem maybe less. Damn it, I don't know." Naida leans forward, resting her head on her hands. "I just don't know. I don't know why a Shyan wants her soul at all. But I'm going to find out."