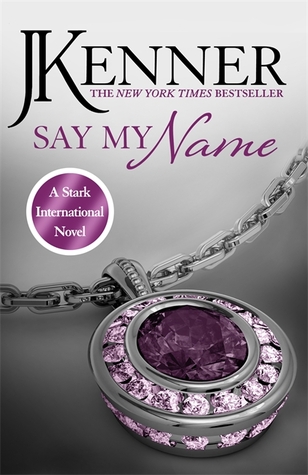 Received for review
Paperback: 336 pages
Publisher: Headline Eternal (7 April 2015)
ISBN-10: 1472226283
ISBN-13: 978-1472226280
New York Times bestselling author J. Kenner kicks off a smoking hot, emotionally compelling erotic Stark International trilogy that returns to the world of her beloved Stark novels, Release Me, Claim Me and Complete Me, with a brand new hero and heroine. For fans of Fifty Shades of Grey, the Crossfire and Most Wanted series.

I never let anyone get too close - but he's the only man who's ever made me feel alive.

Meeting Jackson Steele was a shock to my senses. Confident and commanding, he could take charge of any room . . . or any woman. And he hungered for me. Our bond was immediate, our passion untamed. I wanted to surrender completely, but I couldn't risk him knowing the truth about my past. Yet Jackson carried secrets too, and in our desire we found our escape. Learning to trust is never easy. My mind told me to run. But heart had never felt a fire this strong - one that could save me...or scar me forever.

Fall in love with J. Kenner's hot and addictive bestselling Stark series charting the romance of Nikki and Damien Stark: Release Me, Claim Me, Complete Me, Take Me, Have Me and Play My Game.
Cover: Fairly typical cover for erotic romance in the post Fifty Shades era. Part of my likes the simplicity of it and it's actually kind of elegant, but at the same time, it doesn't stand out in the crowd anymore, particularly with Sylvia Day's Crossfire novel. Very similar.
I'm a sucker for romance. I love me some romance books. But erotic fiction is something I have only really dipped my toe into.
I loved Fifty Shades of Grey. That was really the first 'erotic' fiction I read. I've read a couple sporadically since, but there's been nothing I've enjoyed as much.
So I was hoping I'd find a new favourite in this series.
I didn't love this one. I struggled to connect to the characters, particularly the protagonist Sylvia.
I liked J Kenner's writing. I definitely felt it was well written, compared to other erotic fiction I've read.
I felt everything that happened between Sylvia and Jackson was fast paced. I think that's why I struggled to connect to them. There was no time to get to know them, to see them progress.
Over all, I did enjoy it. And I think it was a good introduction to the series- so will definitely be picking up book 2 to see how things progress.
I have high hopes for the series.
2.5/5 stars.
Read from May 26 to 30, 2015