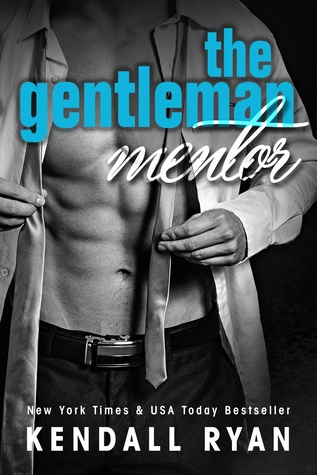 Format: Kindle Edition
Print Length: 364 pages
Publisher: Kendall Ryan Books (5 May 2015)
ASIN: B00WLC728I
She's a client. That's all.
Or it should be.
But with every lesson, she's becoming more.
The secrets I'm hiding behind the image of the Gentleman Mentor make telling her the truth—and having anything real—impossible.
I'm training her for another man, and that fact guts me every time I think of it.
I know she's not mine … but part of me won't accept that.
Am I willing to risk it all to keep her?
He calls himself the Gentleman Mentor.
Just reading his ad makes me feel more alive than I have in years.
He promises to teach me the art of seduction … and show me the most sinfully erotic pleasures. He's going to help me become the kind of confident, sexy woman men can't ignore.
Six lessons … with the most gorgeous man … who happens to be a Dom.
The only problem … now that I've experienced his brand of delectable domination will anyone else ever compare?
THE GENTLEMAN MENTOR is a full-length standalone novel.
Cover: Not my favourite cover ever. Kinda thing you don't want the fellow passengers on the bus seeing you reading. Fortunately, I read this on my Kindle- problem solved.
I've really enjoyed the Kendall Ryan books I've read in the past; Hard To Love, Resisiting Her and Filthy Beautiful Lies.
So when this was released- I knew it was one I wanted to read.
And I really enjoyed it- blazing through it and finishing it in just on day.
Brie is a bit of a bookworm (who can't relate to that?!) - stuck crushing on a friend that fails to notice her.
So on a whim hires Hale, The Gentleman Mentor- to bring our her passionate and sensous side to make her crush sit up and notice her.
But instead, there's a connection and smoking hot chemistry between Hale and Brie. But with Hale's somehwat tragic past, can a relationship beyond mentor and client ever happen between them?
I loved the chemistry and attraction between Hale and Brie. How he brought her out of herself and made her more confident and daring.
There was some angst thrown in towards the end, when I was dying for Hale and Brie to get their HEA.
A quick, dirty but exctig contempory read.
I would definitely recommend to fans of steamy romance.
Not my favourite Kendall Ryan read0 that still goes to Resisting Her- but I still loved it.
4/5 stars.
Read on 21/05/2015